A Game of Tiers: The Sorority Edition
The mythical world of Game of Thrones has many incredible characters, and we've got plenty of impressive sororities to match them with! The Game of Thrones craze is again sweeping the nation as we approach the Season 7 finalie, and our bloggers have come up with another edition of "Which Character Are YOU!". Are you spontaneous and adventurous? Are you quiet and tactful? Do you like to make a scene or operate behind drawn curtains? Check out which Game of Thrones character your sorority is best represented by -- and let us know if you agree or disagree! 
Alpha Phi
Lyanna Mormont
Why: Lyanna Mormont is a force in the North, commanding men thrice her age and hoisting the banners of the Mormont bear high. Alpha Phis, with the Phi Bear behind them, similarly command the rooms that they are in and know how to demand the respect they deserve.
Alpha Chi Omega
Loras Tyrell
Why: Because Alpha Chi Omegas are as lovely as the Rose as the South! With traditions steeped in musicality and honoring the arts, Alpha Chi Omegas and Loras Tyrell share a beautiful view of the world. Did someone leave rose-tinted glasses lying around?
Alpha Delta Pi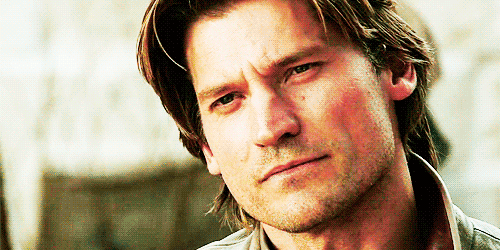 Jaime Lannister
Why: We are lions so hear us roar! Or does the saying go "Lannisters always pay their debts?" Or is it "Lions don't concern themselves with the opinions of sheep?" Either way, the ADPi's with their lion and the Lannisters share a lot in common – in control, tactical, and always one step ahead. 
Alpha Epsilon Phi
Littlefinger
Why: AEPhi and the Vale share the same symbol – the crescent moon. The Knights of the Vale are all powerful, and Littlefinger has done an excellent job of seizing control where no birthright lies. AEPhi's are deliberate, and always in control of every situation, especially when it comes to managing the chaos (read: DRAMA) behind the scenes.
Alpha Omicron Pi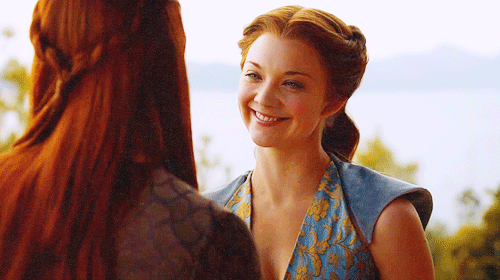 Maergery Tyrell                                                           
Why: AOII's know how to make a statement, and Margaery Tyrell is the definition fashion statement character. The AOII symbol of wheat and the massive stores of food that the Tyrell family has accumulated over thousands of acres of farmland give them the power to make changes materialize in Westeros. Beauty and brains all in one, AOII's are not to be trifled with.
Alpha Gamma Delta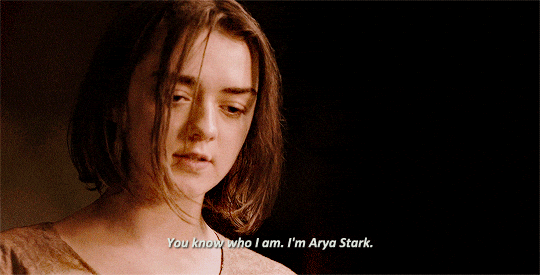 Arya Stark
Why: Arya Stark is the perfect assassin, a girl who blends into every scenario by playing whoever she needs to be. AGDs, with the squirrel mascot, are stealthy and quick, able to change the future of the world by being in the right place at the right time. They're badass, and always more than meets the eye.
Alpha Xi Delta
Samwell Tarly 
Why: AXD's proudly proclaim "The Pen is Mightier than the Sword!" Samwell Tarly is both warrior and historian, able to change the future of the realm with mere strokes of his pen. He's resourceful, creative, loyal, and courageous even in the face of overwhelming odds. AXD's are well-rounded, and always willing to fight for what they believe in.
Chi Omega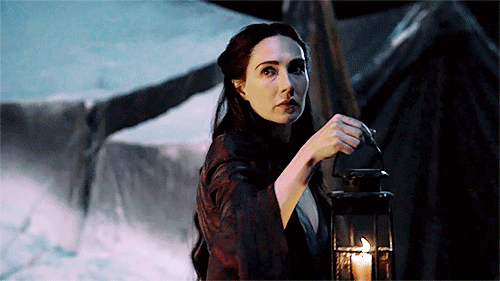 Melisandre
Why: Chi Omegas are red hot, and the Red Lady LOVES setting things on fire! Melisandre is a savvy political operator, able to control the fate of the realm by channeling Rhyllör to look into the flames. She's the ultimate influencer – part magician, part politican, and all dominance. Chi Omega's never drop the ball, and love to play "the game" at all times.
Delta Zeta
Olenna 
Why: The Queen of Thorns is the head of the Tyrell family, a family who lays claim to the symbol of the rose. She's beautiful, with the ability to wound the people that betray her. Delta Zeta's are fierce; they're political operators who are so formidable that each DZ gets their own intimidating nickname. Olenna Tyrell sits at the top of high garden, and DZs sit at the top of their game too.
Delta Delta Delta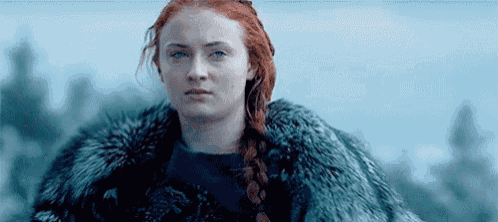 Sansa Stark
Why: Sansa Stark has certainly been through a lot, and has weathered many storms between Winterfell and Kings Landing. She's proved resilient despite everything, and has turned into her mother's daughter. She's fierce and certainly plays the part of a Queen, just like any Tridelt. The DDD Pine Tree can take anything the world throws at it, a perfect fit for the barren lands of the North.
Delta Gamma
Yara Greyjoy 
Why: Yara Greyjoy is the queen of the seas, by far the most capable seawoman in Westeros. She owns every room she's in, blows through the obstacles in her way, and has no tolerance for cowardice. The DG anchor stands for the same adamant resolve, as DGs overcome anything that gets in their way. Set sail for the Iron Throne!
Gamma Phi Beta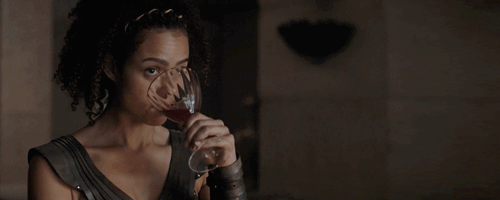 Missandei
Why: Missandei of Naath is the Dragon Queen's most trusted advisor, able to translate basicall anything and serving the true voice of Daenerys Targaryen. She only knows how to move forward, as she was born into slavery and has found herself at the right hand of one of the most powerful forces in Westeros. Missandei is balanced between quick smarts, loyalty, and exotic beauty. Gamma Phi's are balanced in all walks of life, and trusted advisors to their closest friends.
Kappa Alpha Theta
Robert Baratheon 
Why: The leaders of rebellion are often the ones who most drastically change the world. KAT Black and Gold was proudly shown by House Baratheon, both before beginning the rebellion against the Mad King and afterwards when Robert sat on the Iron Throne. Kappa Alpha Theta's push against the rules, and aren't afraid to fight for what they believe in most.
Kappa Delta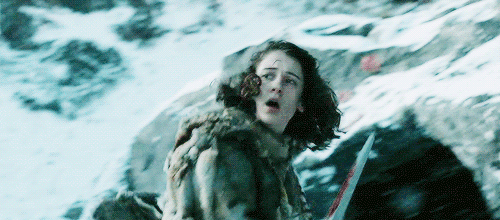 Meera Reed
Why: Meera Reed accomplishes arguably the most impressive physical feat in all of Westeros when she lugs Bran's crippled body halfway across the world, defending him from all the forces that would love to see him dead. She is quietly powerful, and always far from hopeless. Kappa Delta's are always seeking the wildest challenge imaginable, and once on that track, never give up. #AOT
Kappa Kappa Gamma
Cersei Lannister
Why: Cersei's the baddest gal in Westeros, and the KKG's are the baddest gals on campus. At least most of the time! Cersei doesn't just play the Game of Thrones, she lives it. If you cross her, you're in for a world of hurt. KKG's don't mess around when it comes to people crossing their friends, and they're no stranger to a little bit of revenge. Tread carefully, or get stepped on.
Phi Mu
Tywin Lannister
Why: The Phi Mu mascot screams Lannister, and Tywin Lannister is the perfect embodiment of the Phi Mu's. Crafty and cunning, Tywin has been used to power and command for a lifetime. He's wise beyond his years, and crushes his enemies underfoot. He is widely respected and feared in Westeros, two things that often go hand in hand. The Phi Mu's are similarly widely respected, and definitely feared when you cross them. These girls do not mess around when it matters, and they know how to take back control.
Pi Beta Phi
Ygritte
Why: One of the best archers in Game of Thrones, Ygritte plays the dual role of a strong woman and femmé fatale. A wildling from beyond the Wall, she doesn't play games when she sees something she wants. Her archery skills are beyond measure to boot! Pi Phi's are crafty and tactical, picking that perfect moment to strike when a target catches their eye. Did someone see Cupid flying about?  
Sigma Kappa
Jon Snow
Why: Sigma Kappa violet signifies promise – Jon Snow is nothing if not the arbiter of honor. Jon fights for what he believes in, and often risks his life for the benefit of others. He is a selfless hero, and has some pretty great hair to boot. Sigma Kappas are honorable, and know how to take a stand for the things they believe in. Plus, they have great hair too!
Sigma Sigma Sigma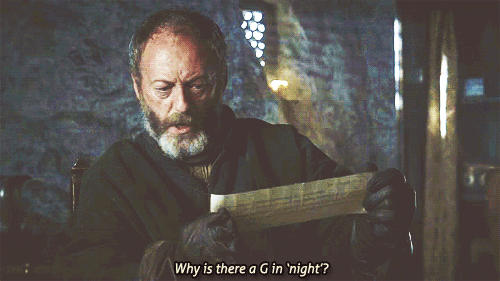 Davos Seaworth
Why: Davos is the finest smuggler in the Seven Kingdoms, and has been a creature of the stormy Westerosi waters since he was a young lad. Sigma Sigma Sigmas, with their logo of the sailboat, knows how to weather even the toughest of storms. They are resilient, able to talk their way into anywhere, and are often voices of wisdom for the machinations of the world around them.
Zeta Tau Alpha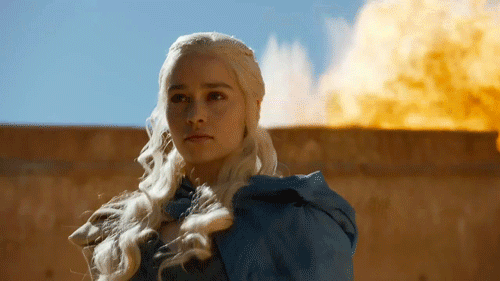 Daenerys Targaryen 
Why: With the crown comes absolute power, and the Queen of Dragons wants absolutely all of it. Daenerys Targaryen has been through hellfire and back (see what we did there?), and has been made all the better for it. With dragons at her back, an army of Dothraki, a legion of Unsullied, and countless ships, the Queen of Dragons has set her eye on the complete domination of Westeros. ZTA's also seek that complete domination of campus, and they have the following to prove it.
---